A Proud Moment For Visualskies
We're thrilled to celebrate a significant milestone for our senior 3D artist, Jandira Guasque, who has recently become a certified UAV (Unmanned Aerial Vehicle) pilot. A cornerstone of the Visualskies team since its inception in 2015, Jandira has showcased incredible proficiency in handling volumetric data. We're eager to see her apply this talent to aerial scanning endeavours.
While drone technology has captivated global interest, it's essential to note that not all drone operators are created equal. Our certified drone pilots are trained rigorously to adapt to diverse environments—be it congested urban landscapes or challenging high-altitude terrains.
Our Newest Drone Pilot
From the inception of Visualskies, Jandira has been an core part of our team, serving as the backbone of the company. With over two decades of experience in the field of 3D scanning and volumetric data sets, she has seen and contributed to the industry's dramatic evolution. Now, as one of Visualskies' senior 3D artists, Jandira is the go-to expert for managing our most complex environments. Her proficiency in photogrammetry has now soared to new heights—quite literally—as she becomes certified to take her expertise to the skies. Jandira's exceptional skills have already contributed to premium data sets that have fueled blockbuster projects, including Ridley Scott's 'Napoleon,' Marvel films, and numerous international ventures.
Professional Background
-Jandira
"Coming from a background in photography and architecture, I've always had a strong foundation in 3D modeling. My journey into the film industry began shortly after I ventured into the world of 3D LiDAR scanning and processing for Rights of Light assessments in the real estate and construction sectors of London. By 2016, I had already established myself as a proficient 3D artist with extensive expertise in photogrammetry and 3D LiDAR technology within the VFX realm. During that time, I collaborated with Duncan, Joe, and Ross, laying the groundwork for what has evolved into Visualskies Studios today. In January 2021, I officially joined Visualskies Studios as a full-time Senior 3D Artist and 3D Scanning specialist. Recognising the increasing demand for aerial footage in our environmental projects, I've also obtained my drone pilot certification to enhance our capabilities."
The Visualskies Flight Crew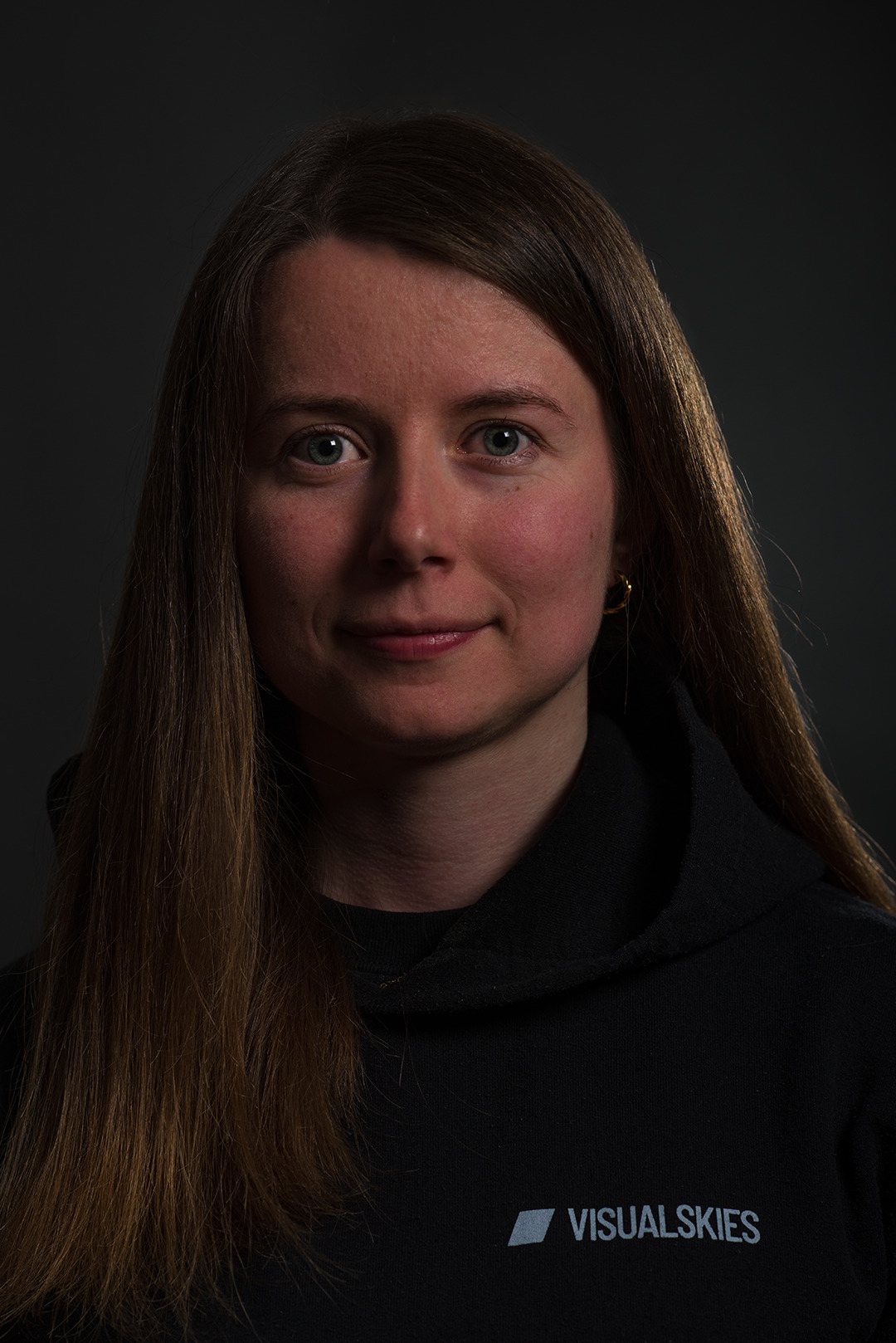 Lydia Fauser
Senior 3D Artist | Drone Pilot
Throughout my career, I have specialised in the onsite data capture as well as the optimisation of the captured data for heritage, architecture, innovative interactive applications and high-end visual effects for film and TV such as HBO's House of the Dragon, Marvel's Moon Knight, Netflix' Bridgerton and Ridley Scott's Napoleon. I'm honoured to have collected and processed aerial data for archaeological research at Petra in Jordan (Newman & Rojas) and for condition surveys of The Palace of Westminster. With my degree as Master of Engineering in Audiovisual Media I bring a wealth of knowledge and expertise to the team. Team VS develops and utilises cutting-edge technologies with passion. We always keep pushing the boundaries whilst simultaneously having a great time. We believe that anything is possible if you put your mind to it. Inspired by Nat Geo's 'Lost Cities with Albert Lin' and Visualskies' contribution to it, I moved to London to combine my love for drones, nature and adventure at Visualskies.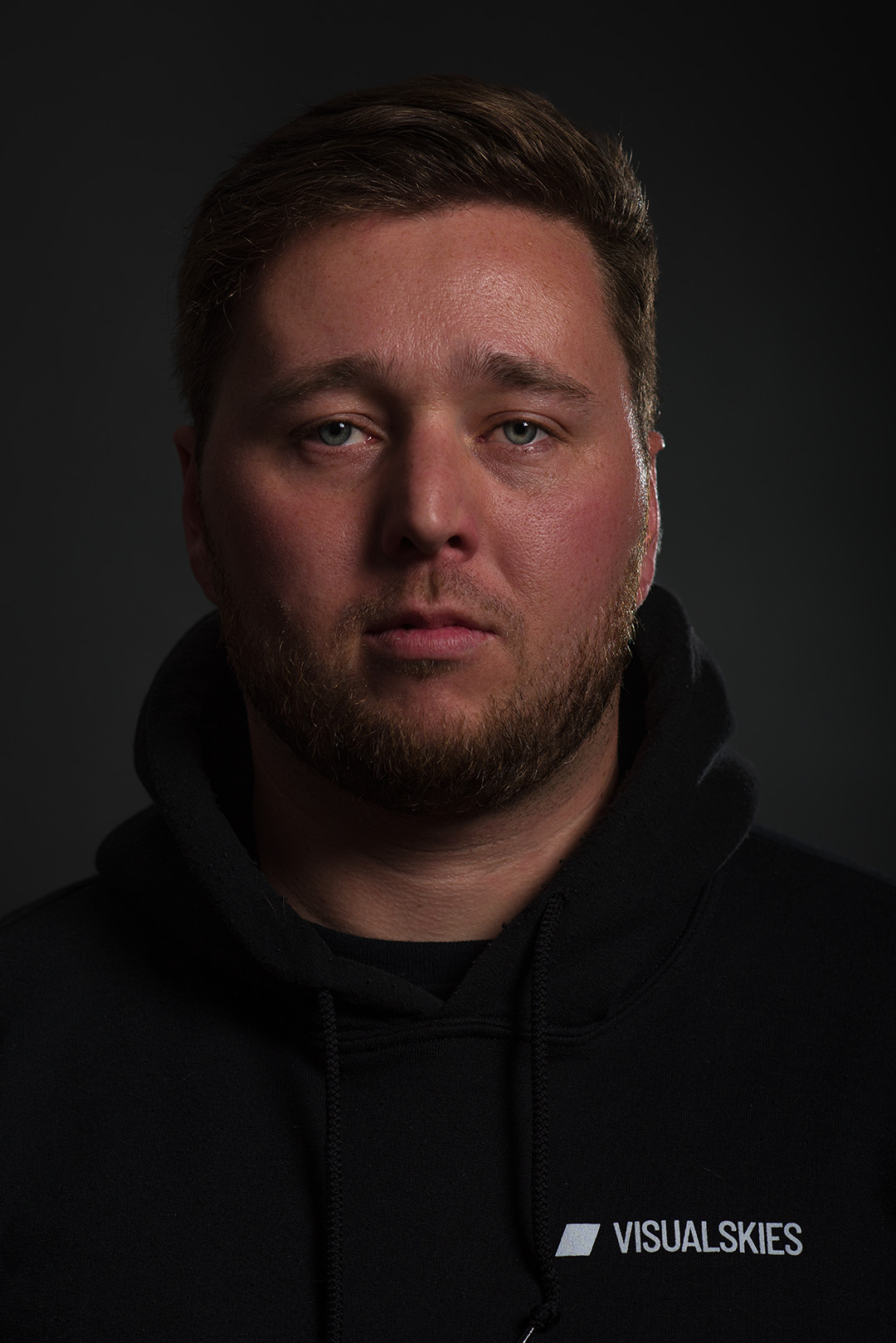 Joseph Steel
Founder | Director | Drone Pilot
For over a decade, I have had the privilege of developing numerous groundbreaking solutions at the pinnacle of the film industry; collaborating with esteemed clients such as MARV, Disney, Apple, Marvel, and Warner Brothers; playing a crucial role in providing bespoke volumetric strategies to countless award winning productions. Since starting Visualskies, my passion for global scanning has grown exponentially, transforming myself into somewhat of an adventurer. Despite enduring countless bites, traversing deserts, and even battling with Malaria, one thing remains clear: the show must go on!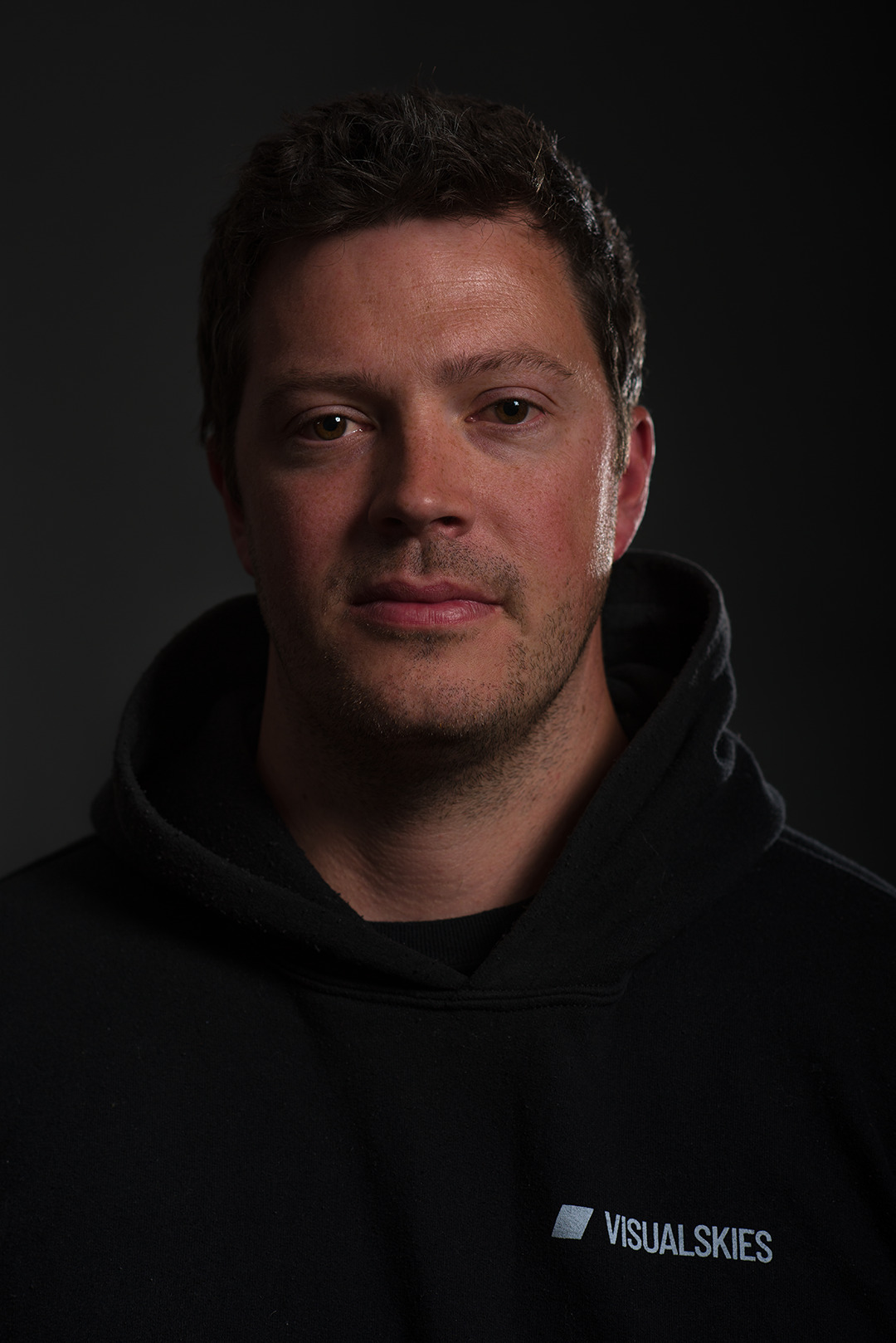 Ross Dannmayr
Founder| Director | Drone Pilot
I've drawn on my 10+ years as a Chartered Architect to influence the strategic direction for Visualskies Studios; utilising a diverse range of cutting-edge 3D technology solutions across a range of industries. I'm in charge of our day-to-day and long term business management, ensuring smooth operations as well as fostering a dynamic and creative environment. Visualskies Studios is a multifaceted, international team and I pride myself on making sure each member has the framework to excel above all client expectations. We extend a warm invitation to all to visit our studios, meet the dedicated team and see some of the exciting technology we're working on. When I'm not drone scanning or aligning LiDAR, I'm an avid cyclist, triathlon runner, family man and connoisseur of Sunday barbecues.
Team VS develops and utilises cutting-edge technologies with passion. We always keep pushing the boundaries whilst simultaneously having a great time. We believe that anything is possible if you put your mind to it. Inspired by Nat Geo's 'Lost Cities with Albert Lin' and Visualskies' contribution to it, I moved to London to combine my love for drones, nature and adventure at Visualskies.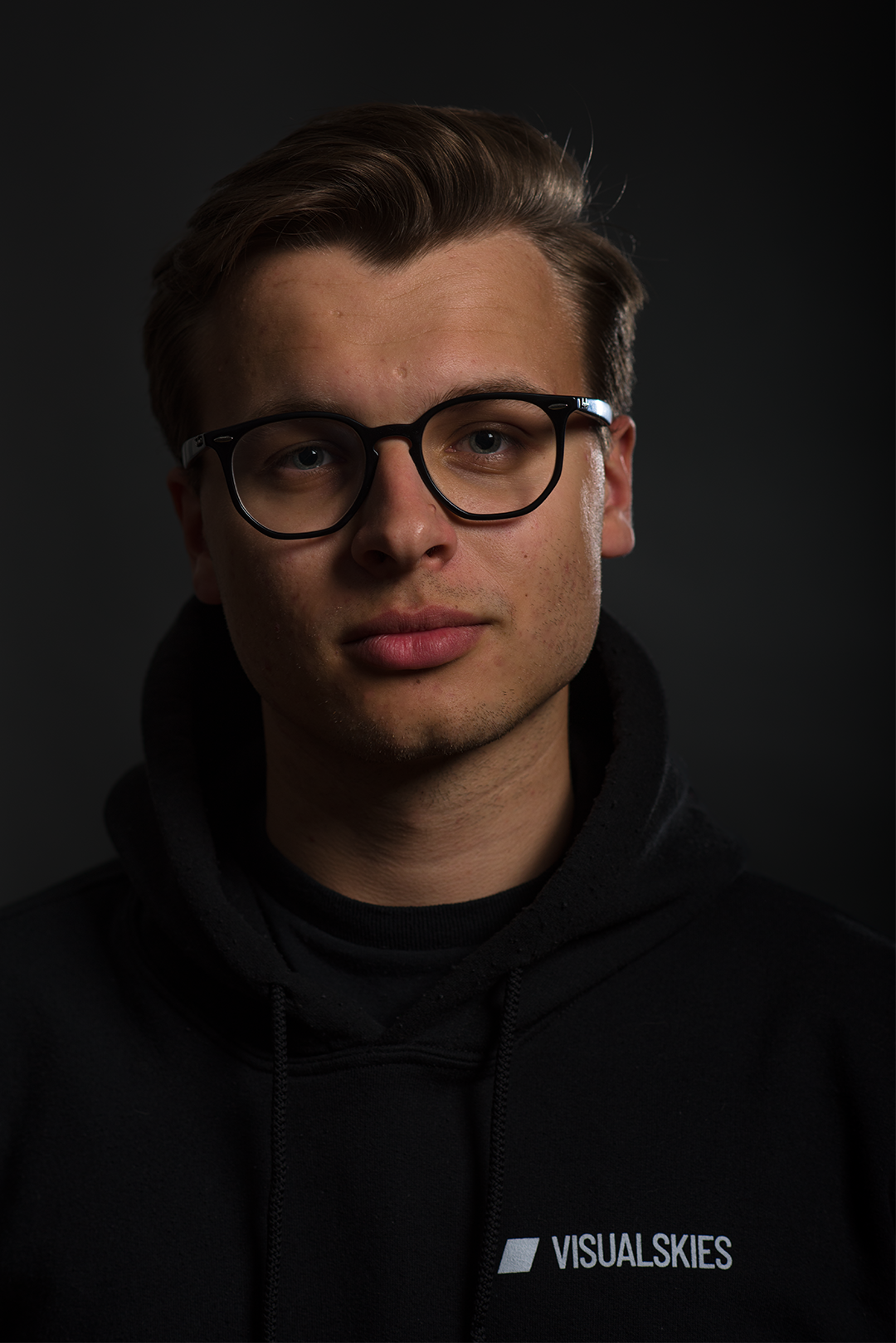 William Jackson
Technician | Trainee Drone Pilot
Hi I am Will, part-time nerd and full-time Technician at Visualskies. I have a Masters in Electronic Engineering with a background in computer vision and a passion for the synergy between hardware and software. Over my time at Visualskies, I have been able to apply my skills to a wide variety of projects ranging from Cyber Rig construction to Unity/Unreal game development. Due to the consistent evolutionary nature of our work I'm always looking to constantly adjust and improve all components of our technical capabilities. I am proud to be part of the Visualskies team where we pride ourselves on our ability to tackle any problem, no matter how deep the rabbit hole.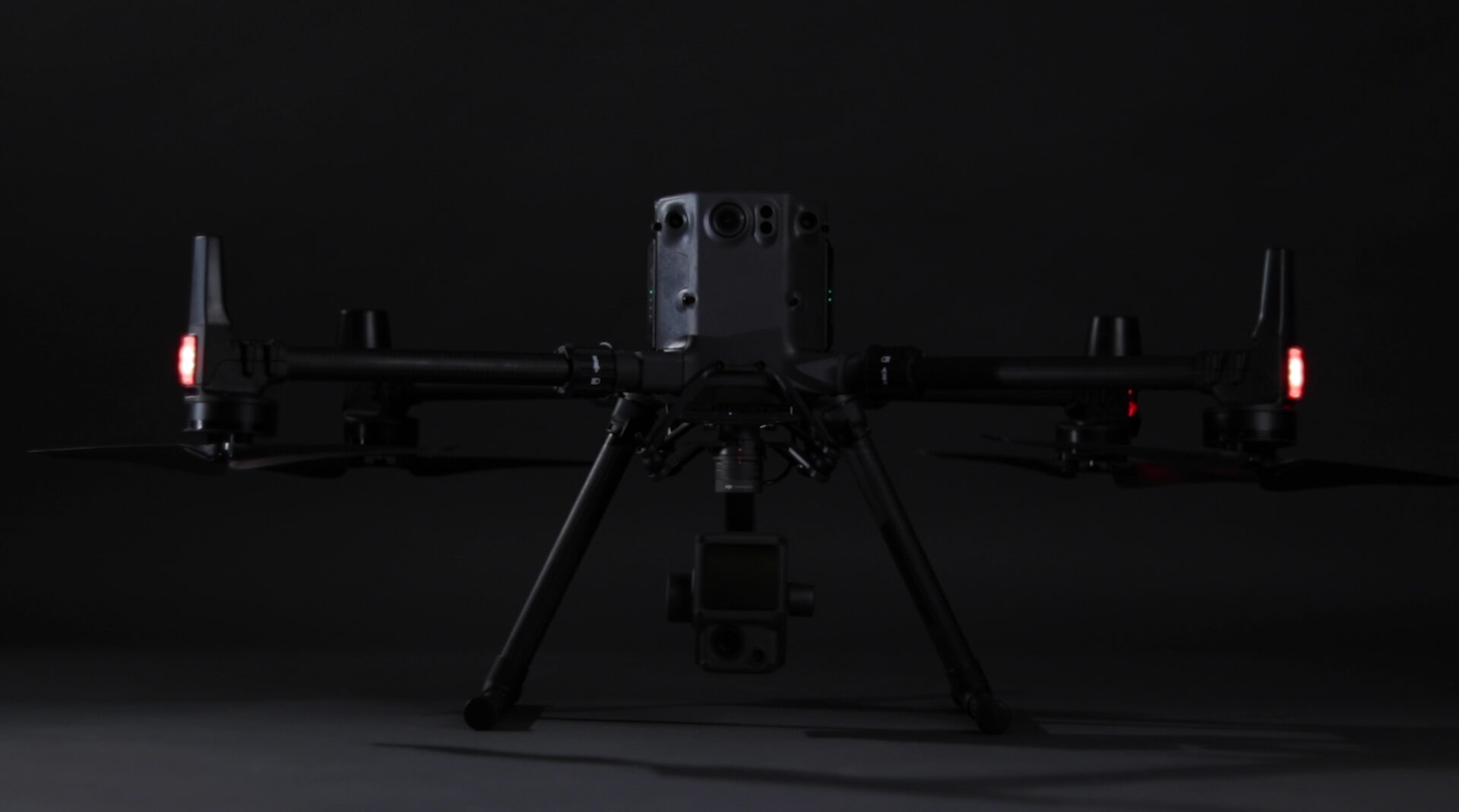 What Drone Licenses Do You Need?
Ace Your Exams, But Soar With Visualskies…
500g to 2kg
50m From Uninvolved Persons
No Direct Overflight
Low Risk Environments
The A2 CofC allows drone pilots to operate small unmanned aircraft weighing between 500g and 2kg at a horizontal distance of 50m from uninvolved persons. For drones that are less than 500g, the distance restriction is reduced, but direct overflight of uninvolved persons is still not permitted. This certification covers foundational aspects of aviation safety, regulations, and operational procedures. The A2 CofC is generally considered suitable for "low-risk" flying environments.
2kg And Above
Extensive Training
No Set Distance Limitations
Higher Risk Environments
The GVC is for drone pilots who need to operate unmanned aircraft weighing over 2kg or who plan to fly in environments that would be considered "higher risk," such as in congested areas or within close proximity to people. Unlike the A2 CofC, there are no set distance limitations; instead, these are determined by risk assessments specific to each flight operation. The GVC offers more extensive training, covering advanced operational procedures and risk management.
OSC
An Operational Safety Case (OSC) license, granted by the UK's Civil Aviation Authority, allows for drone operations beyond standard regulations. Obtaining it involves a detailed 3-volume submission, focusing on organisational overview, an Operations Manual, and specific risk assessments. With an OSC, you can operate drones closer to people and structures, thereby broadening your operational scope. It's a must-have for advanced, commercial drone operations in the UK.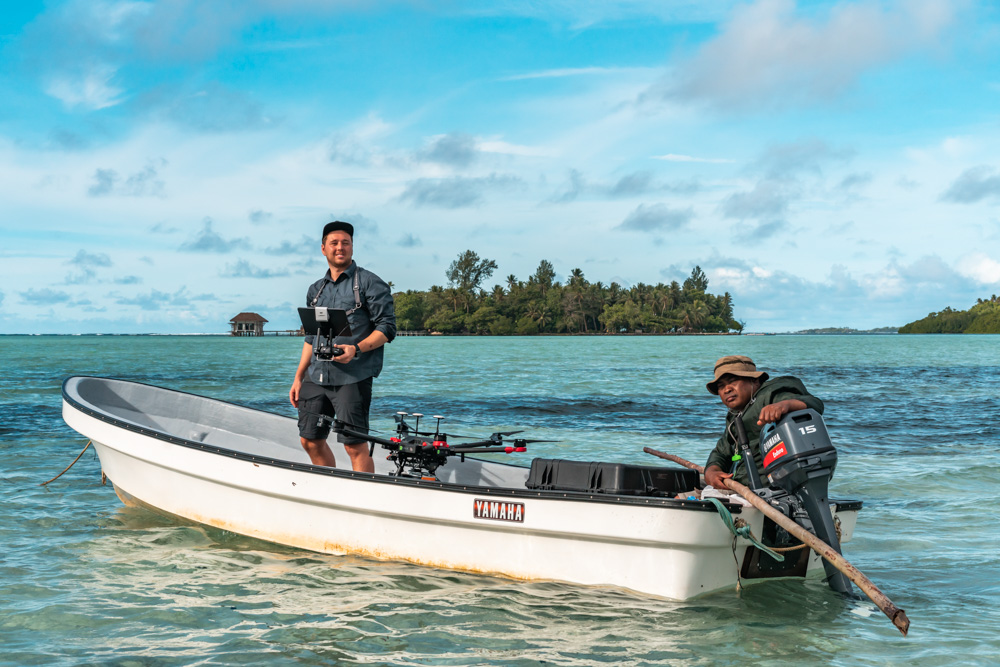 Beyond The Horizon
From the moment Visualskies took flight, unmanned aerial vehicles (UAVs) have been a cornerstone of our operations. As we aim higher and venture further, expanding our team of elite pilots remains a priority. Earning a license is one thing; navigating high-risk, extreme conditions with precision is another.
Drones aren't just a part of our workflow; they define it. As technology enthusiasts, we don't plan to stand still. Our mission is to continually adapt and evolve alongside the ever-changing landscape of the UAV industry.
DroneX
This year, we're thrilled to be exhibitors at DroneX, the premier event for all things UAV-related. We'll be showcasing our latest advancements and achievements using drones. Don't miss the chance to connect with us and discover what sets Visualskies apart. Click the banner below to secure your complimentary ticket. We look forward to seeing you there!
WHERE TO FIND US?
Visualskies is proud to offer our expert Photogrammetry services for VFX across multiple locations worldwide. Our presence in key cities enables us to provide prompt and efficient service to our clients. You can find us in the following locations.
Mobile Photogrammetry Rigs VFX London
5 Havelock Terrace
Battersea
London
SW8 4AS
United Kingdom