The Specialists in 3D Scanning
I'm pleased to give some insight into Visualskies, a global 3D scanning studio that I'm fortunate to be part of. Stationed in London, Berlin, and New York, our dedicated team works tirelessly, intent on shaping the future landscape of the 3D imaging industry. Our aim? To deliver unparalleled 3D scanning solutions to clients worldwide. Every day, we work to link businesses with the growing opportunities presented by Volumetric media. Get to know our team behind the company, our daily operations, and our collective passion for excellence in 3D scanning.
The Core of Visualskies: A Tight-Knit Team in a Dynamic Field
Even with our unique skills, professional backgrounds and music tastes we all have a shared purpose – to offer the very best that a 3D scanning studio can provide. Our strength lies in everyone's adaptability and sharing of collective skills, to grow as a unit.
The diversity of all our experience drives our innovation and enables us to bring a fresh perspective to every project. As we expand across borders with our VFX Studios in New York and Berlin this wealth of talent continues to grow, encapsulating new ways of tackling potential problems. In this rapidly advancing sector, we wholeheartedly embrace the ethos of tackling the future head on and as a collective to ensure we all move forward together.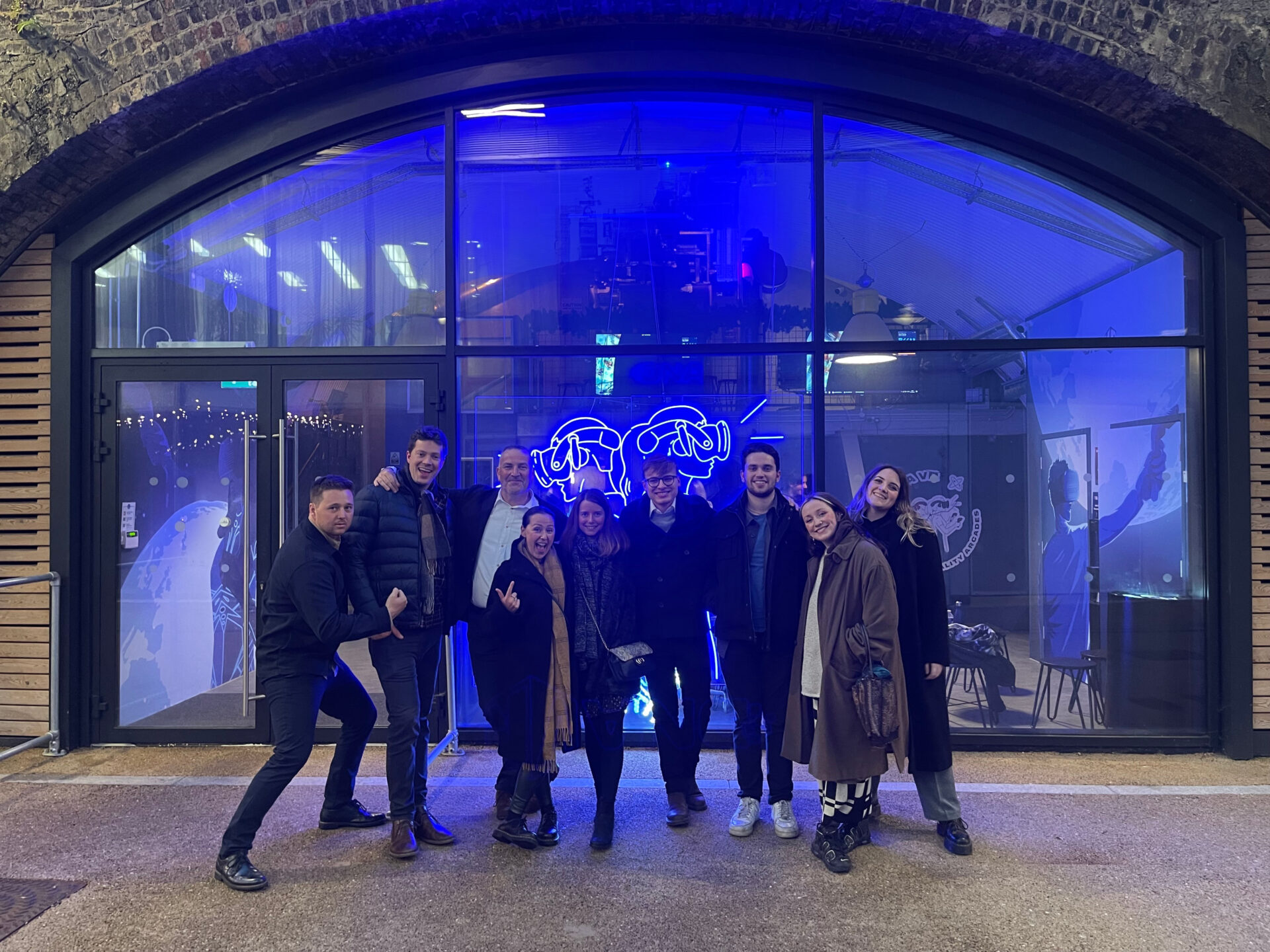 Our Coordinated Vision: The Many Studios of Visualskies 
To set ourselves apart in the volumetric industry we specialise in wide array of services. We know that there is never a one size fits all solution to a job and that's why we like to combine all our studios to create comprehensive scanning strategies. Whether it's photogrammetry, LiDAR, or spatial computing, our team has mastered the art of transforming physical environments into stunning digital representations. We've become a trusted partner for professionals seeking incorporate volumetric media.
---
High Resolution
Our Photogrammetry studio harnesses the power of intricate photography techniques to create precise 3D models. Working from our bases in London, Berlin, and New York, we apply this technology to diverse projects, capturing everything from historical artefacts to expansive architectural structures.
Millimetre Accurate
Within our LiDAR studio, we employ light-based scanning technology to generate spatial data with millimetre-perfect precision. Our spectrum of applications for this technology is vast, encompassing everything from large environments to the most intricate of film sets.
Our Global Footprint: London, Berlin and New York
With offices in London, Berlin, and New York, Visualskies truly has a global footprint. These diverse locations allow us to cater to a worldwide clientele, and imbue our work with a multinational perspective. Each of our locations is equipped with the latest 3D scanning technology and manned by a dedicated team of experts. We're not just a local 3D scanning studio we're a global brand shaping the future of the industry.
The synergy of these three vibrant cities gives Visualskies a unique position in the global 3D scanning industry. No matter where our clients are located, our diverse team and our global footprint allow us to deliver the highest quality services, every time.
London, where Visualskies was born, remains a crucial part of our global network. The city's vibrant culture, rich history, and status as a global tech hub provide constant inspiration for our team. Our London studio is equipped with the latest technology, enabling us to deliver top-tier 3D scanning services.
In Berlin, we're at the heart of Europe's tech scene. This creative, bustling city is a hub for digital innovation, and our team here is deeply connected with the local tech ecosystem. From our Berlin studio, we work on exciting projects that contribute to shaping the future of 3D scanning across Europe.
New York, a city renowned for its dynamism and innovation, is home to our American studio. The metropolis's blend of cultures and its status as a global trendsetter provides a fertile ground for exploring new ideas and techniques in 3D scanning. The work we do in New York helps us to stay on the cutting edge of technology and provide services that set the standard in our industry.
Looking Forward
As a 3D scanning studio that prides itself on its adaptability, we're always looking ahead. We continually embrace new technologies and methodologies to ensure we remain at the cutting edge of the industry. From traditional photogrammetry and LiDAR techniques to exploring the applications of spatial computing in our workflows, we're excited about the future of 3D scanning and our place within it.
We will step in for any developers, creators and pioneers looking to transform their experiences into ones that can fully utilise the new technology. Specialising in adventure we can and have transported viewers to places and experiences they couldn't otherwise reach.
The Team On The Set of Lost Cities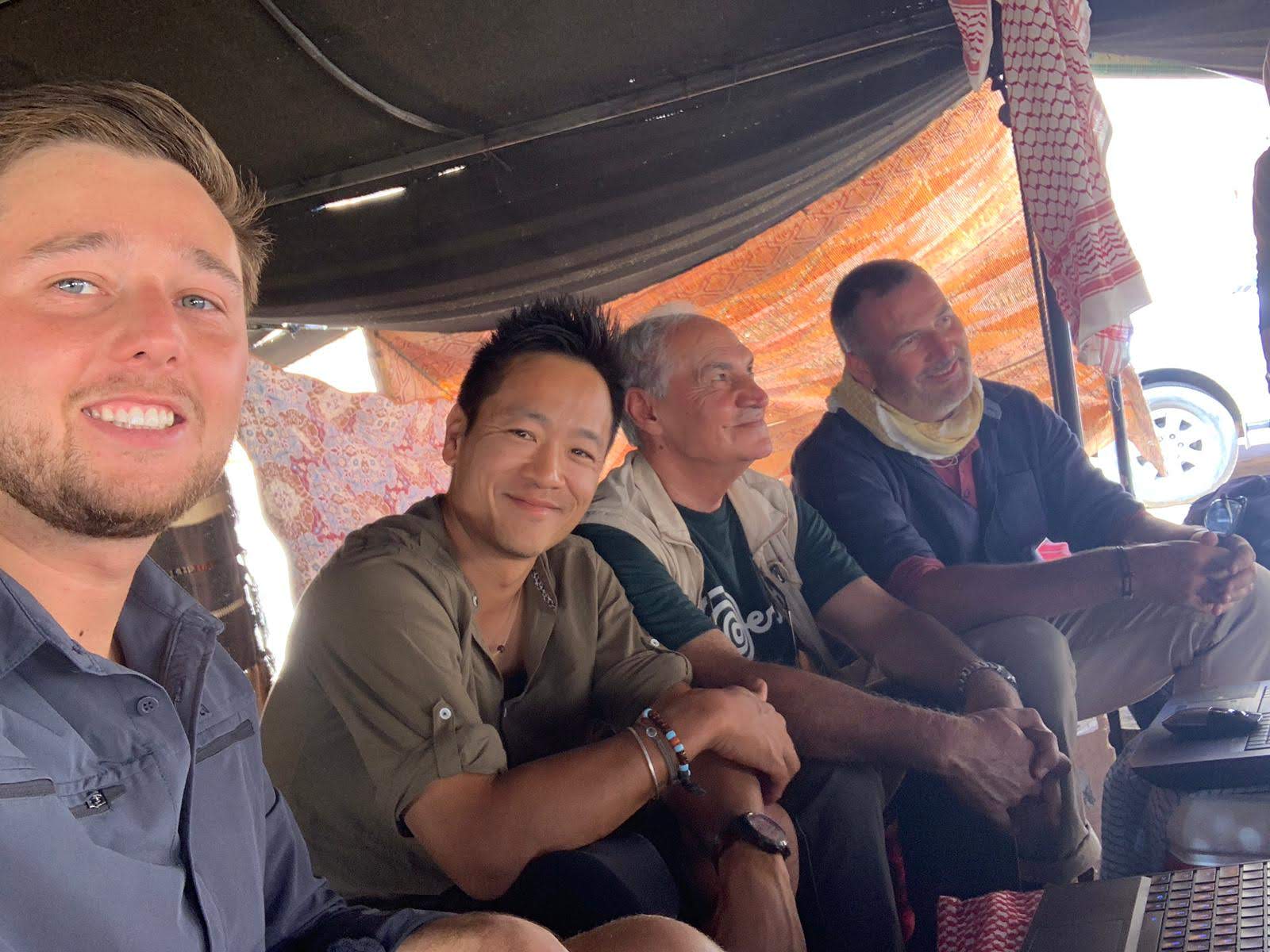 WHERE TO FIND US?
Visualskies is proud to offer our expert Photogrammetry services for VFX across multiple locations worldwide. Our presence in key cities enables us to provide prompt and efficient service to our clients. You can find us in the following locations.
3D Scanning Studio London
5 Havelock Terrace
Battersea
London
SW8 4AS
United Kingdom