An Insight into Photogrammetry for VFX
Welcome to a closer look at the exciting world of photogrammetry for VFX. As a leading photogrammetry studio in London, Berlin and New York we are thrilled to offer insights into this ever-changing technology. In this blog, we'll explore everything from the basic principles of photogrammetry to its role in revolutionising the film industry. Learn about our unique method of capturing high-quality photos using Sony A7RIVs, our technique for combining photogrammetry and LiDAR, and how these strategies contribute to the creation of incredible 3D models. We'll also delve into the future of photogrammetry and volumetric media, examining how improvements in sensor technology and new tools like NeRFs are pushing the boundaries of what's possible.
Photogrammetry VFX: The Most Essential Tool in 3D Modelling
Visual effects (VFX) have come a long way since the inception of cinema, transforming from hand-drawn animations to the sophisticated digital creations we see today.
When considering VFX scanning, it's important to understand photogrammetry's fundamental role in creating lifelike 3D models; stitching 2d images together and developing a base mesh to be used in almost unlimited ways. The realistic settings, characters and dramatic landscapes you see in shows we have worked on, such as House of The Dragon, 1899 and The Kingsman, are a testament to its power in digitising the real world. As a leading Photogrammetry studio, Visualskies has long recognised the value of this technology in the field of visual effects, especially when in combination with LiDAR.
The delivery of high-quality photogrammetry provides VFX artists with a canvas to produce hyper-realistic environments, characters, and props for film and television. Photogrammetry for VFX enables the infusion of tangible realism into virtual creations, enhancing the overall viewing experience and establishing a new standard for visual storytelling and the world of cinema.
San Gimignano Photogrammetry Model | Disney
Our Photogrammetry Studio Method
At Visualskies, our comprehensive approach to photogrammetry involves the integration of high-resolution photos from our Sony A7R IV cameras and LiDAR technology. We encourage the synergy of these data capture techniques due to the unparalleled level of texture quality and spatial data fidelity. It provides the best of both world's.
The Sony's light weight frame allows our drone pilots to use the same lens and camera set up on all our aerial arrays. We have fully embraced drone technology for photogrammetry. They allow us to capture high-detail images from perspectives that were previously inaccessible. By flying close to objects and structures, drones can collect intricate data with unprecedented precision, making the end product extraordinarily detailed and accurate. Moreover, drones offer a more sustainable approach to photogrammetry. Their ability to quickly cover large areas reduces the time spent on large data sets.
The magic unfolds when we transition from capture to processing. We have trialed various softwares such as ContextCapture, 3DF ZEPHYR and iWitnessPRO; finding that we ultimately rely on RealityCapture to process the data. This process, followed by cleaning in ZBrush, requires precision from our Artists, ensuring every texture and detail of the original objects or environments is faithfully recreated. It's not just about replicating the world; it's about enhancing it in ways only possible through the power of photogrammetry and VFX.
---
What is the best photogrammetry camera?
If you're looking to create your own photogrammetric scans, the quality of your camera is paramount. Our recommended choice is the Sony A7R IV. Known for its exceptionally high resolution, the Sony A7R IV boasts a 61-megapixel full-frame sensor. This allows you to capture incredibly detailed images, ensuring your 3D models are as accurate as possible. Moreover, its impressive dynamic range ensures that it performs well in various lighting conditions, a crucial aspect when capturing images for photogrammetry.
What is the best photogrammetry software?
Equally important to the camera, is the software used to process your images. For this, we recommend RealityCapture. This cutting-edge software is favoured by many professionals in the VFX industry, including us at Visualskies. It can process both photogrammetry and LiDAR data, making it incredibly versatile. RealityCapture also shines when it comes to speed and efficiency, able to handle thousands of high-resolution images while maintaining impressive detail in the final 3D model. By combining high-quality photos from a camera like the Sony A7R IV with the powerful processing of RealityCapture, you can create stunning, accurate 3D models right from your own home. In the past the software was extremely expensive. However, since being taken over by Epic Games it has become more affordable and evolved with better UI.
RealityCapture Project and Sony A7R IV Detail
Why use Photogrammetry?
Photogrammetry, especially when applied in the realm of VFX, is far from being just a high-tech novelty. Its benefits are huge and its applications increasingly indispensable to those projects that adopt it.
In a nutshell, the efficiency and cost-effectiveness of photogrammetry, alongside its remarkable versatility, make it a technique of choice for many industries. It's a testament to how advanced technology can bring about significant improvements in how we capture and represent the world around us.
Its usefulness extends far beyond the entertainment industry. In architecture, for example, photogrammetry can be used to capture detailed models of buildings or sites, aiding in design or preservation efforts. In archeology and heritage conservation, it's a powerful tool for recording and preserving the intricate details of historical sites or artefacts, creating a lasting digital record that can be studied and appreciated by future generations. Even in the realm of virtual reality, photogrammetry is employed to create incredibly lifelike environments for a truly immersive experience.
Compared to traditional methods of creating 3D models or capturing spatial data, photogrammetry can be significantly faster and more cost-effective. With high-resolution cameras and advanced software, a large amount of detailed spatial data can be collected in a relatively short amount of time. This speed doesn't come at the expense of quality either. The resulting 3D models maintain a high level of precision and detail, making photogrammetry an attractive option for projects with demanding standards for quality.
The cost-effectiveness of photogrammetry is also noteworthy. Considering the quality of the results it can deliver, photogrammetry offers excellent value for money. For projects with limited budgets, it's a technique that can deliver top-tier results without breaking the bank.
How is Photogrammetry Applied in Cyber Scanning for VFX?
In the innovative world of VFX, Cyber Scanning holds a place of paramount importance. It's a highly specialised application of photogrammetry that's revolutionising how we create lifelike digital doubles.
In the realm of film and television, capturing the essence of a character is crucial for visual storytelling. This is where cyber scanning comes into play. By leveraging the power of photogrammetry, we can capture hundreds or even thousands of high-resolution images of an actor from multiple angles. This comprehensive photographic data is then processed using advanced photogrammetry software to construct a detailed and realistic 3D model.
At Visualskies, our Cyber Scanning Studio is at the forefront of these transformative processes. The studio extends beyond just the facial features; it includes capturing the full body, costumes, and even props. By doing this, we're able to create a complete catalogue of digital doubles that can be seamlessly integrated and manipulated within a virtual environment.
Check out our Cyber Scanning Page for more information…
What is the Future of Photogrammetry?
The future of photogrammetry is as captivating as its current capabilities. As technological advances continue to revolutionise this field, we are likely to witness even more remarkable changes. From enhancements in sensor technology to the automation of processes, the horizon looks promising. The power to use photogrammetry is becoming increasingly more available to people at home. Apps that have pushed this technology forward are RealityScan and Polycam; which have enabled the everyday user to digitise their home in the most amazing ways.
"It's important to note that while nERFs are a promising technology, they are still relatively new and their full potential in the field of photogrammetry and VFX is yet to be realised. At Visualskies, we are closely following the developments in this field, ready to incorporate these advancements into our workflows as they mature.

Joseph Steel

Founder / Director
House of The Dragon Photogrammetry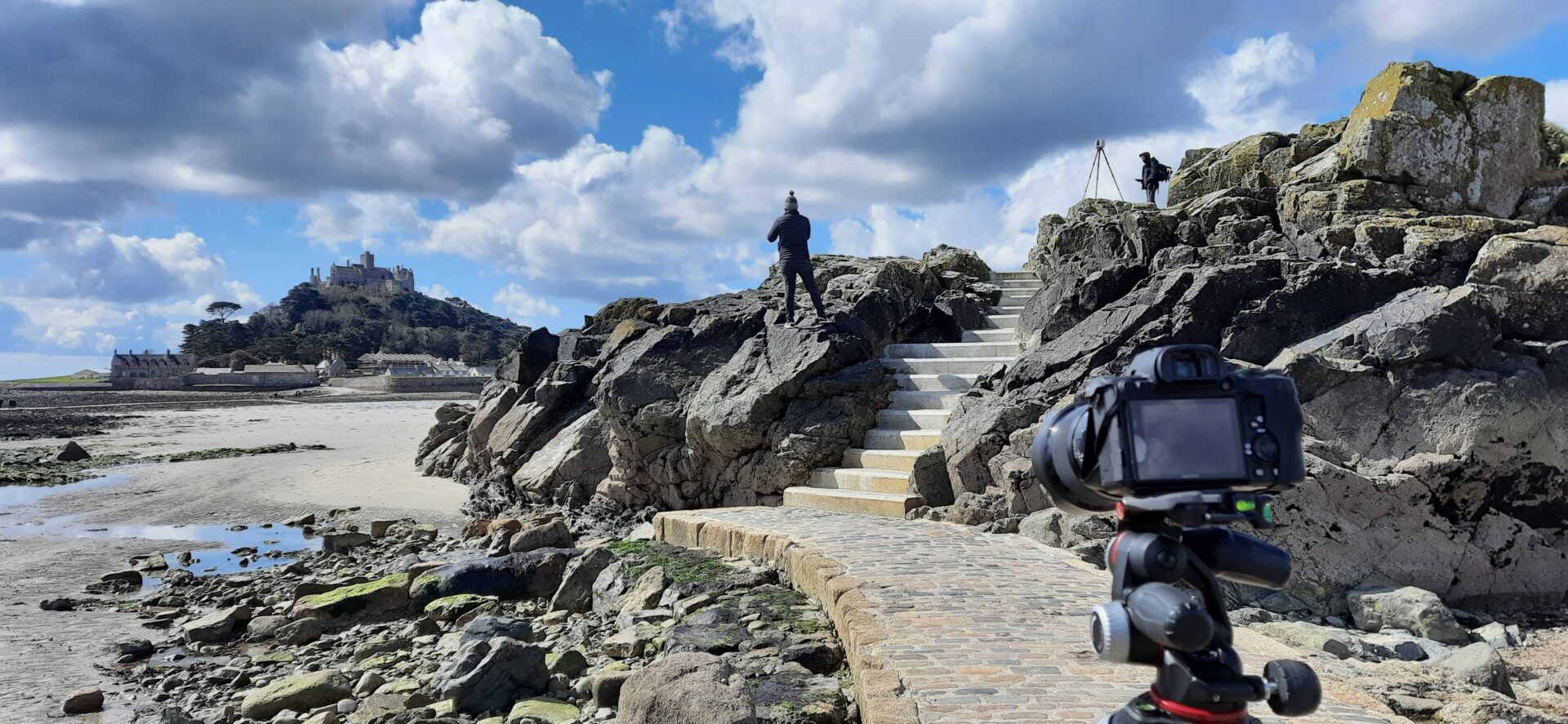 WHERE TO FIND US?
Visualskies is proud to offer our expert Photogrammetry services for VFX across multiple locations worldwide. Our presence in key cities enables us to provide prompt and efficient service to our clients. You can find us in the following locations.
Visualskies Photogrammetry Studio London
5 Havelock Terrace
Battersea
London
SW8 4AS
United Kingdom