LiDAR scanning has been making waves in various industries, and the world of visual effects (VFX) is no exception. With the ability to capture accurate 3D data, LiDAR technology has become an essential tool for VFX artists and filmmakers. In this blog, we'll explore how LiDAR scanning is revolutionising the VFX industry, the equipment used, and how we apply it for the Film and TV industry.
WHAT IS LIDAR SCANNING IN VFX?
LiDAR, or Light Detection and Ranging, is a cutting-edge remote sensing technology that employs lasers to measure distances and generate highly accurate 3D representations of objects and environments. By sending out laser pulses and measuring the time it takes for the light to bounce back, LiDAR scanners can create detailed point clouds representing the scanned surfaces. This data can then be used to generate precise digital models of the real world.
In the VFX industry, LiDAR scanning plays a crucial role in the creation of digital models for real-world environments and objects. These models are used as a foundation for integrating visual effects into movies, ensuring a seamless blend of digital and live-action elements. The accuracy and detail of LiDAR-generated models enable VFX artists to create realistic lighting, shadows, and interactions between digital and real-world elements, significantly enhancing the overall visual impact of a movie.
Furthermore, LiDAR scanning allows VFX teams to preserve the integrity of real-world locations and objects by reducing the need for physical alterations or construction of large-scale sets. This not only saves time and resources but also minimizes the environmental impact of film productions. As the demand for more realistic and immersive visual effects continues to grow, the use of VFX scanning in the industry will undoubtedly become increasingly prevalent.
Long Range LiDAR For Lost Cities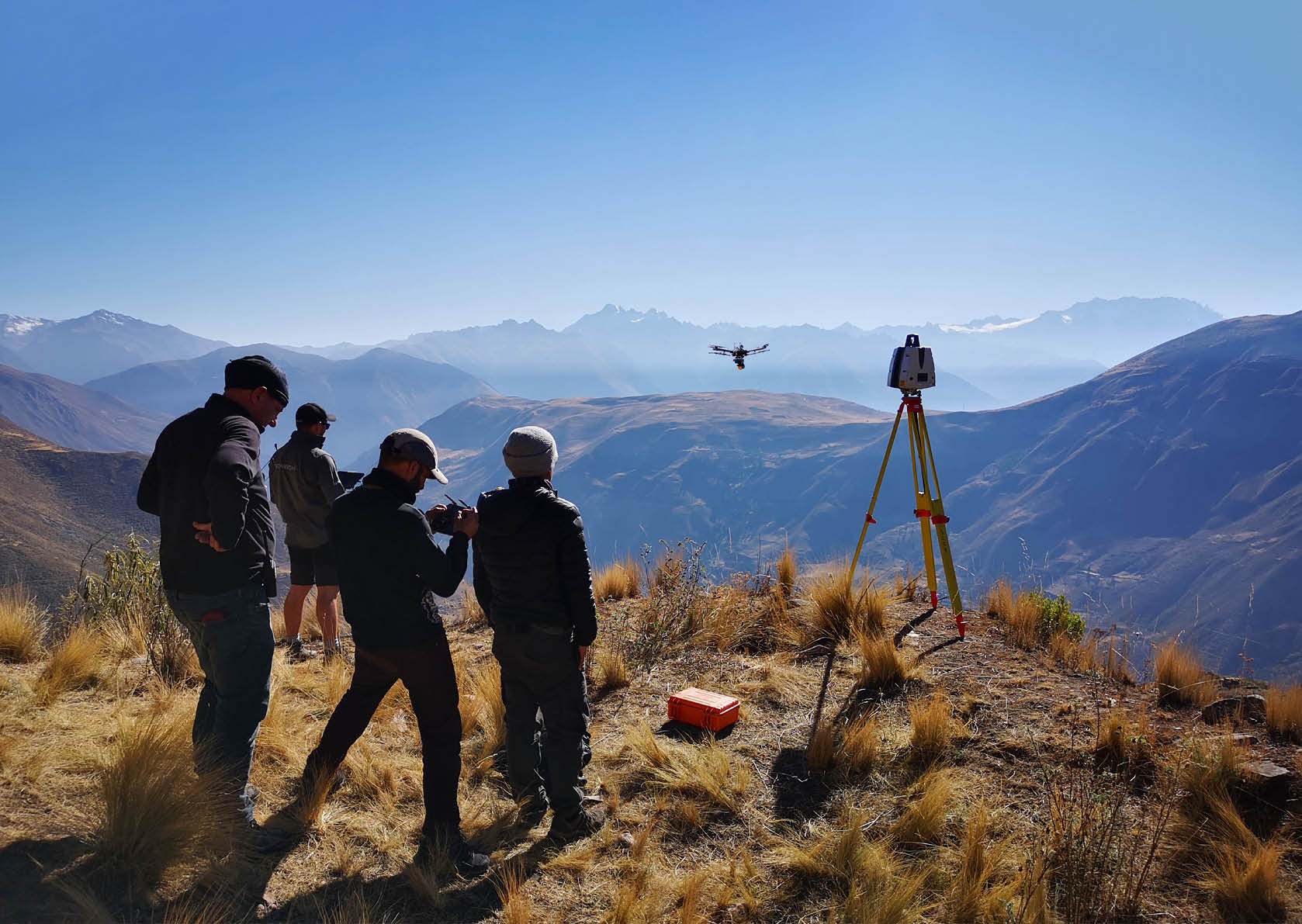 HOW IS LIDAR USED IN FILM AND TV?
LiDAR scanning has become an invaluable tool in the filmmaking process, particularly for the creation of stunning visual effects. By leveraging this advanced technology, filmmakers and VFX artists can achieve unprecedented levels of detail and realism in their projects. The benefits of utilising LiDAR scanning in film production extend to several key areas, such as:
Accurate Digital Models:
LiDAR scanners capture precise geo-referenced 3D data, ensuring that digital models accurately represent their real-world counterparts. This level of detail is essential for creating convincing visual effects in movies.
Efficient Workflow:
The high-speed data acquisition of LiDAR scanners, such as the Leica RTC 360 and Leica P50, enables faster and more efficient scanning of locations and objects, streamlining the VFX pipeline. Large environments can be scanned in a matter of days and depending on how many you deploy, even faster.
Integration with Photogrammetry:
Combining LiDAR data with photogrammetry in software like RealityCapture results in high resolution textured models, further enhancing the visual impact of VFX in films. Our recent work on Ted Lasso's stadium backdrops is a testament to this workflow.
Versatile Applications:
LiDAR scanning can be used in various movie settings, from capturing expansive landscapes to intricate architectural details, offering endless possibilities for VFX artists.
What is photogrammetry? – The process involves taking multiple photos of a subject from different angles and using specialized software to analyse and combine them to create a 3D model.
LiDAR Scanning for House of The Dragon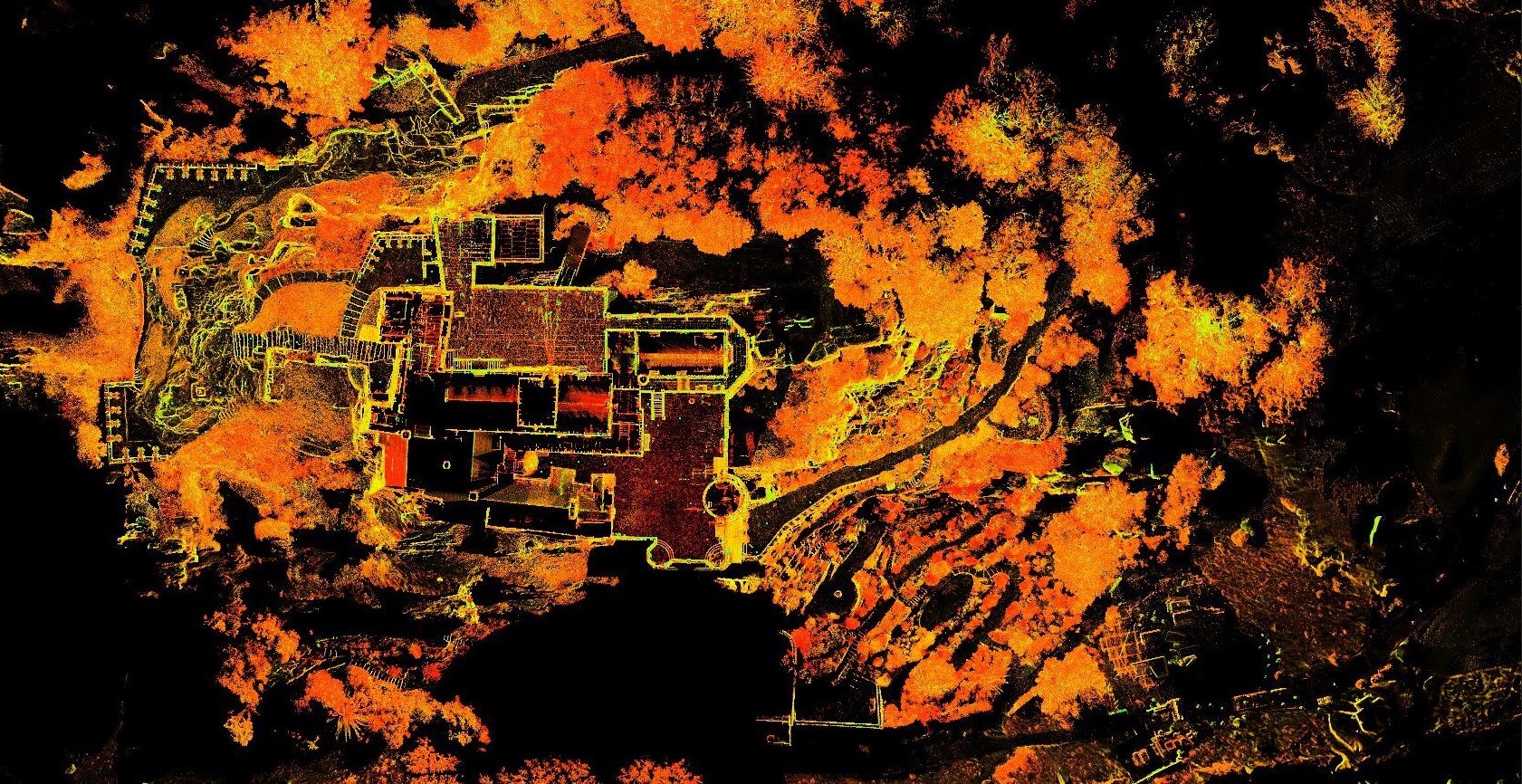 VISUALSKIES APPROACH TO LIDAR SCANNING FOR VFX
With over 30 years of experience in the LiDAR industry, Visualskies is a trusted partner for VFX professionals. Led by our resident LiDAR expert Duncan Lees, the team is equipped with the very latest technology. Our scanners consist of the Leica RTC 360 and Leica P50, as well as industry-leading software like Cyclone and Real Works for processing the data.
Over the years Visualskies has established itself, delivery LiDAR data to some of the world's foremost VFX House's; by adopting a meticulous approach to scanning and simple fact we will scan anything, anywhere.
LiDAR scanning is an indispensable tool for the VFX industry, providing filmmakers and artists with accurate 3D data and streamlined workflows. As technology continues to evolve, LiDAR scanning will play an increasingly vital role in creating breath-taking visual effects for movies.
LEICA SCANNERS – BEST LIDAR SCANNERS FOR VFX
As mentioned previously, lidar requirements vary with each individual project. The team at Visualskies consists of experts across a range of backgrounds. This extensive experience has led us to be industry leading in a variety of different scenarios. Whether it's expansive deserts, vast mountain ranges, intricate heritage sites or fast moving sets, we need top of the range equipment that offer unique advantages, contributing to our comprehensive approach:
Points per second scan rate
Points per second scan rate
WHERE TO FIND US?
Visualskies is proud to offer our expert LiDAR scanning services for VFX across multiple locations worldwide. Our presence in key cities enables us to provide prompt and efficient service to our clients. You can find us in the following locations.
LIDAR SCANNING FOR VFX LONDON
5 Havelock Terrace
Battersea
London
SW8 4AS
United Kingdom