An
Experimental
Exposé of Fashions New World 
Working in collaboration with world renowned fashion photographer Sølve Sundsbø, we delivered Vogue China with a number of models that had been scanned in our specialist cyber rig at our office headquarters and on set with our portable structured light scanners. These scans were used in a fashion editorial in the September 2022 issue of Vogue China.
Being able to create innovative content for the magazine in collaboration with

Sølve

was an exacting and yet eye-opening experience. He has an avant garde approach to the digital world which we were more than happy to help him explore. The combination of traditional photography and our Volumetric Capture has not been widely experimented with in high fashion. This blurring of the real and virtual worlds is becoming a household topic; with the likes of VR headsets, the metaverse, avatars and NFTs. However, up until now it has been more readily integrated in the world of games and animation, rather than at the forefront of fashion.
Check out The Edge of Tomorrow Film Below!
Digital
Haute Couture in the 21st Century
The fusion of volumetric capture with the artistic expression from

Sølve Sundsbø's

fashion photography is an exciting first for Visualskies. It shows how the medium is not only being adopted for sales, marketing and manufacturing but is also a tool for new cultural forms. It's different from anything we have seen before.

By now everyone has heard about the revolutionary new metaverse and the beginning of a new era of virtual 3D. However, is the idea of businesses integrating it really that new?
The automobile and furniture industries have been using it for years; marketing to consumers, product design and new ways for us to interact with brands. It's a great tool for when you need to see how your new sofa will look or explore the inside of a potential car. Why have we not seen it in Fashion? It has been known as an industry resistant to change in the past, though it is actually a less pretentious reason than that and more reflective of what we have accomplished with

Sølve Sundsbø

. 

The Fashion Industry has always had a lot to gain with new digital technological advancements and their increasing popularity; However, the role fashion has and will continue to play in culture makes expression through this medium an extremely valuable area of exploration.
Being able to virtually try on your clothes is always going to be a surreal experience and digital avatars adorning the ones you buy in real life will be too. But the goal of these high end fashion shows is to push boundaries and this style of artistry is nothing short of a digital revolution. We are proud to be leading the charge.

3D capabilities will help fashion and retail businesses embrace the future; with the potential to reduce physical products, virtual fashion shows, try on experiences and application of garments into digital worlds. At Visualskies we are the experts in volumetric capture and to be able to unite our medium with the pioneering techniques of 

Sølve Sundsbø and those at Vogue China is a major step forward in a new form of digital culture.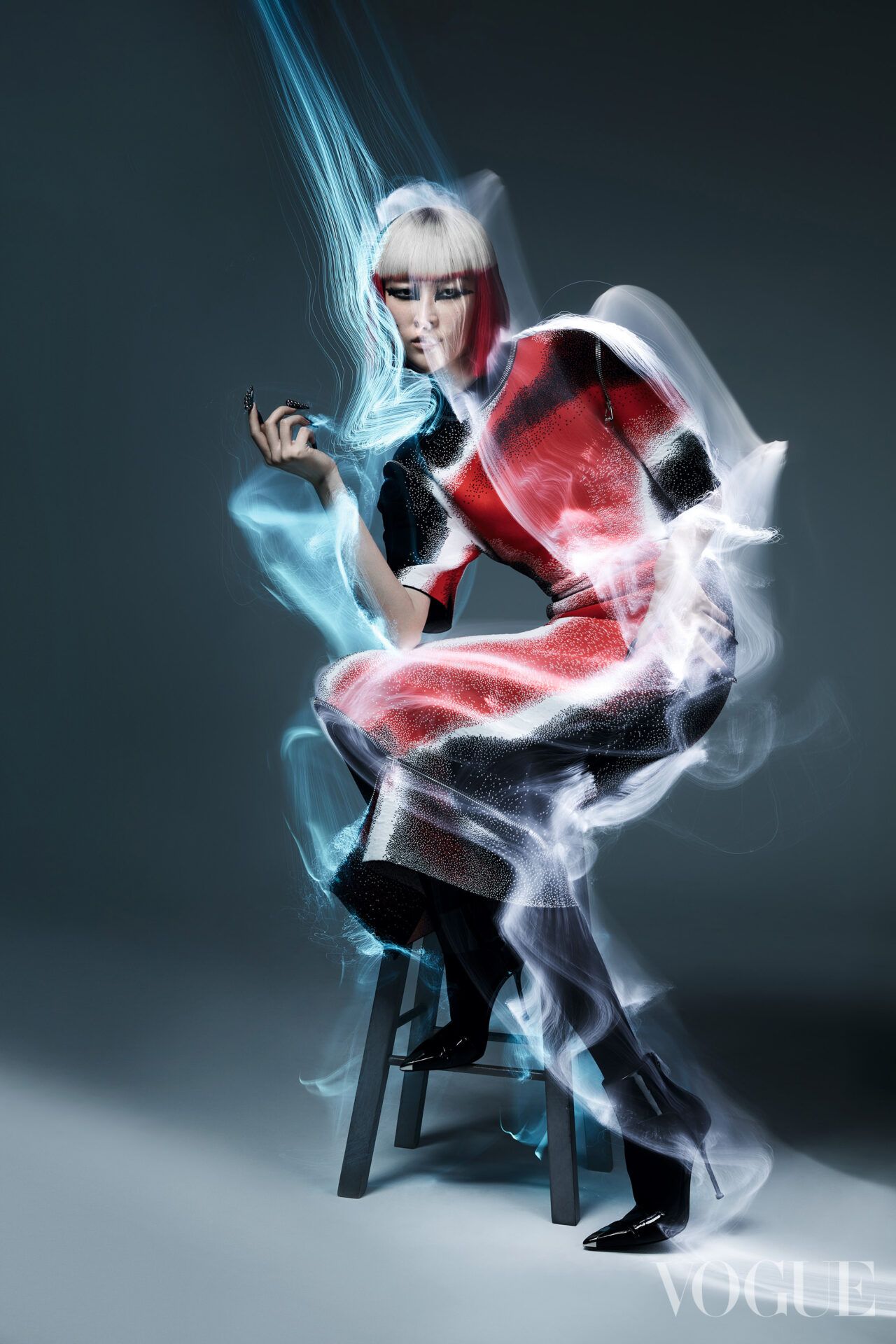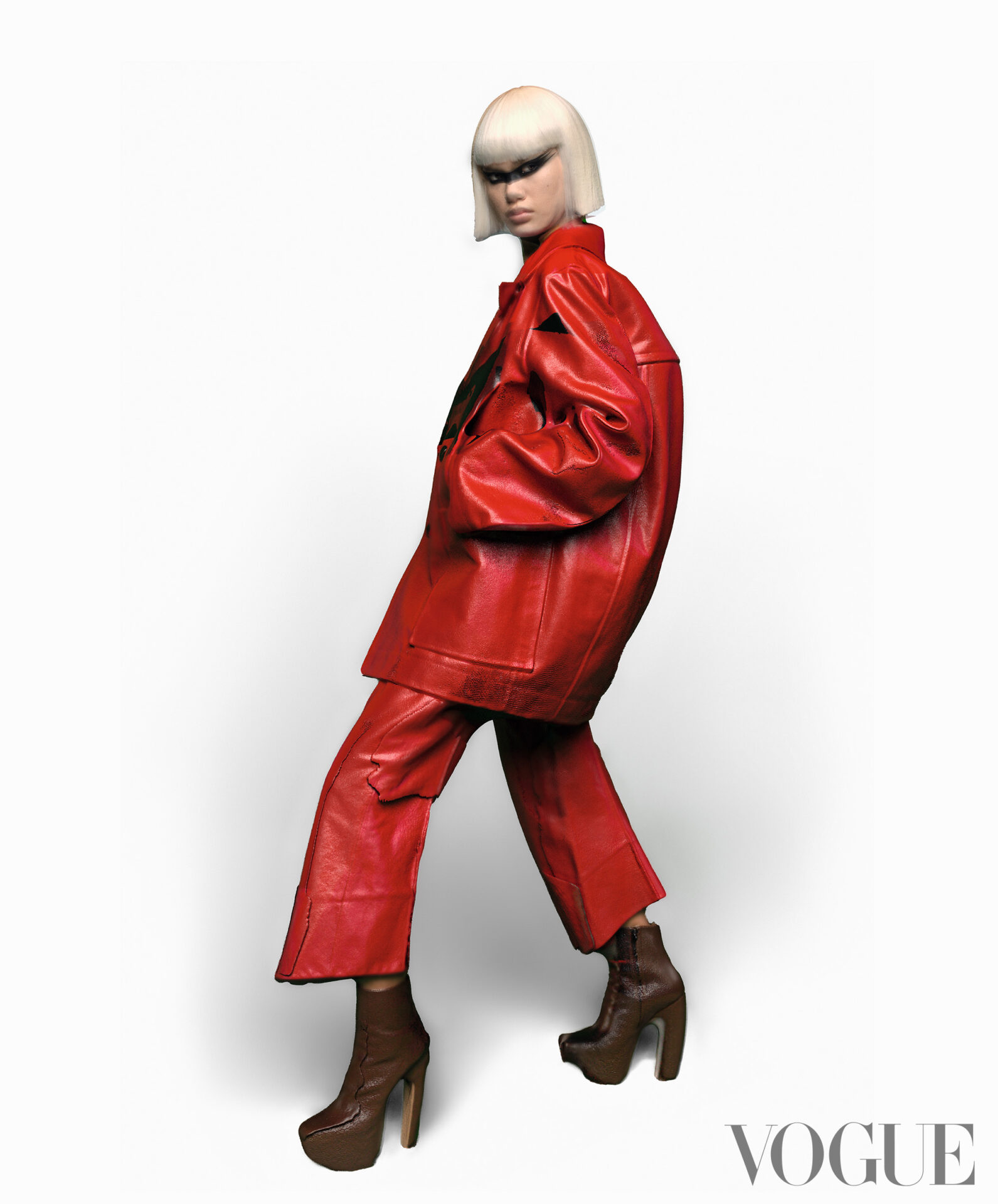 ""I've always been curious how things look in a very different medium than photography… Traditionally, fashion has been fashion writing, fashion illustration, fashion photography, then it became fashion film. And now we're at the cusp of a whole new scene of fashion in games, fashion in animation... it's really going to be focused on that now."

Sølve Sundsbø

Fashion Photographer